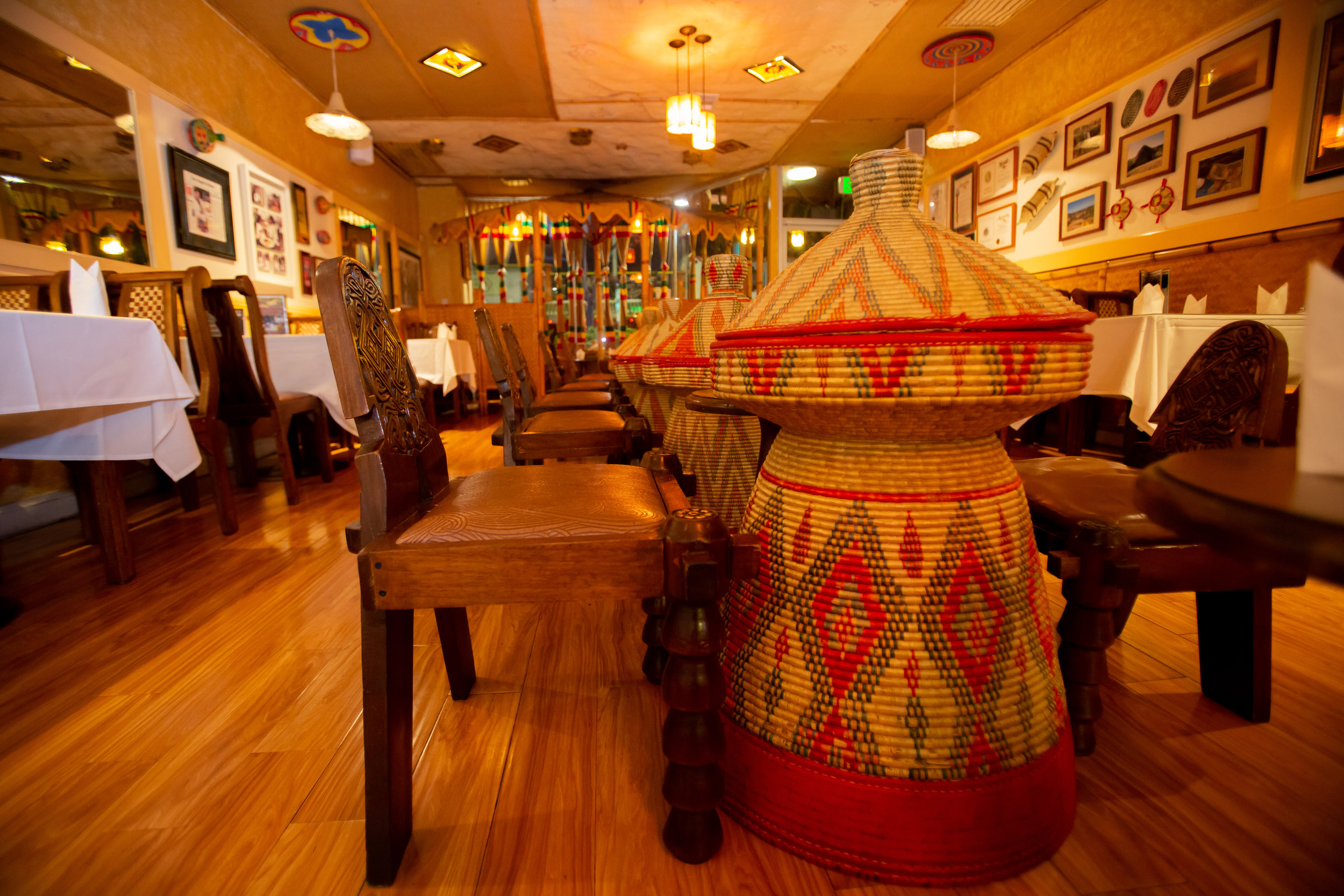 Call us at (323) 938-8827 to make your reservations or place your carry out orders.
*Same day dine in reservations will need to be made 2 hours in advance.
Small or large, onsite or offsite, we can help you host your next event at Messob with our delicious meals crafted just for you.
Available Rooms
THE GOJO - seats up to 12
Our Gojo, inspired by traditional Ethiopian village huts, is a cozy nook that overlooks Fairfax St and all its energy that makes it Little Ethiopia.
THE BANQUET ROOM - seats up to 100
Our large banquet hall, located in the back of the restaurant, is ideal for special celebrations as well as company functions with seating for up to 100 people.
Our banquet room features designated buffet and DJ areas that can be customized to your liking.
Call us at (323) 938-8827 to book your next event or fill out the form below to get started.